Apartments complex «Parnassus»
In Greek mythology, mount Parnassus is considered to be home to the muses of poetry. At the foot of the mountain, one will find the Temple of Apollo with the Delphi Oracle. Whilethe Castalian Spring, that is renowned to have been fueling poetic inspiration in the Ancient times, is found in a ravine on one of its slopes. In an allegorical sense, the world of poets and poetry is often referred to as Parnassus.And it was not by accident that the apartments complex Parnassus received such a ringing name. This real estate property will be located in a wonderful region called Kriaritsi – one of the most picturesque corners of the Halkidiki peninsula. Unsurpassed beauty of the untouched nature, clean air saturated with the aroma of the sea, and the gold of the sandy beaches can inspire and evokea poetic mood even in the most pragmatic person.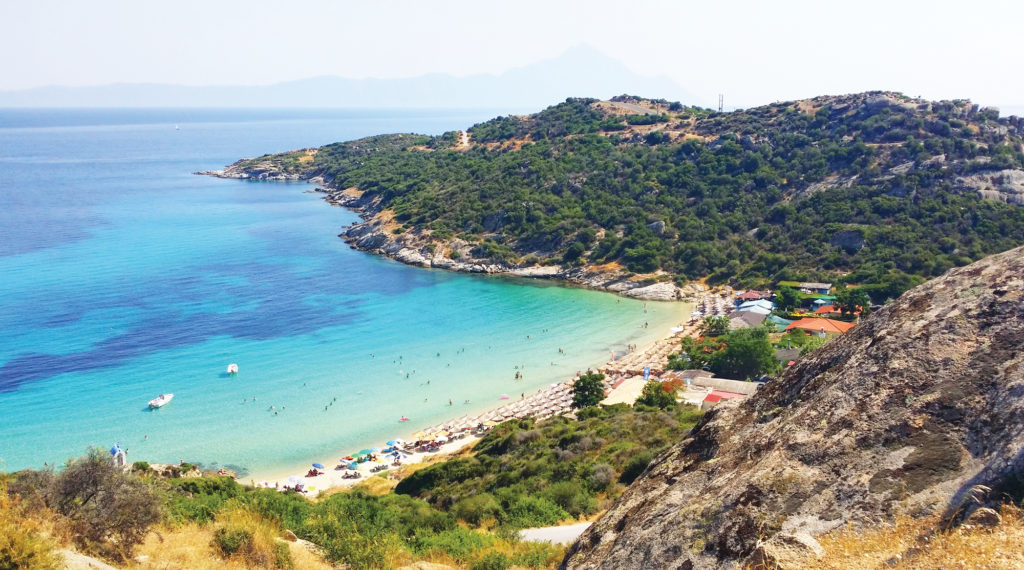 The natural landscape of the region is quite picturesque and changes depending on the season. The beauty of this place is mesmerizing and intoxicating.
The apartments complex Parnassus has been built in harmony with the surrounding nature.Thenaturaldesign, the authentic style and a seeming simplicity are complimented by the fundamental quality of the residencies. The apartments in this Greek neighborhood are suitable for both holidays and permanent residence for families with children.
You have a unique opportunity to be one of the first residents to select their apartments in the apartments complex Parnassus. A European layout of the apartments includes 2 rooms, an entrance hall, a kitchen and a bathroom. Upper floors offer small balconies, where you may create, for example your own greenhouse. The apartments complex also offers studio-apartments, consisting of 1 room with an open plan kitchen, an entrance hall and a bathroom.
Each apartment offers a plot of land for personal use, as well as a parking spot. All apartments offer unlimited views of Mount Athos.
The apartments complex is located on a land plot of 500 sq.m. and consists of 4 apartments – 2 on each floor. The square area of the apartments ranges from 20 sq.mto 52 sq.m.
Purchasing real estate in Kriaritsi is a profitable investment!
THE PROJECT IS UNDER DEVELOPMENT